Didn't intend to delete a message that you just sent? No problem, WhatsApp will finally let you 'Undo' your deleted message in the latest update.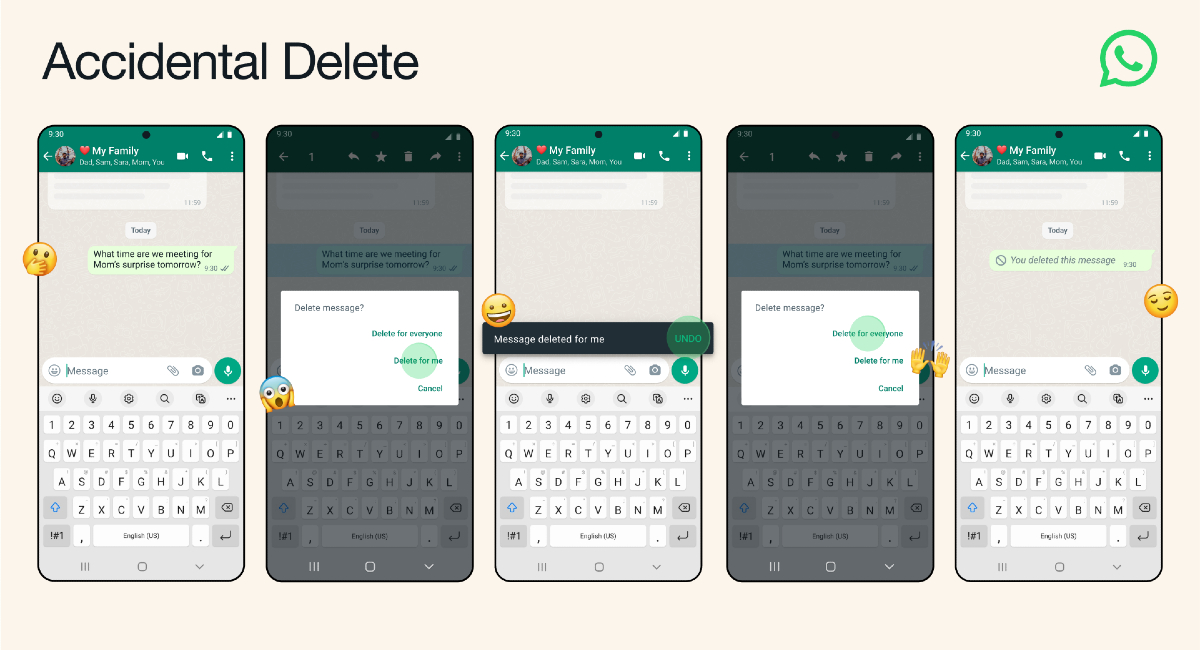 As you already know, you can either delete the message for yourself or to the recipient on WhatsApp, but in most cases you might have accidentally tapped on 'Delete for Me' instead of 'Delete for Everyone', which can ultimately cause embarrassment if you have unintentionally send messages within a group chat, hence this feature couldn't have arrived at a better time.
"Delete for Me" 🤦🤦🤦

We've all been there, but now you can UNDO when you accidentally delete a message for you that you meant to delete for everyone! pic.twitter.com/wWgJ3JRc2r

— WhatsApp (@WhatsApp) December 19, 2022
However, the 'Undo' button will only be available for 5 seconds after you deleted the message, so its a no brainer to quickly press on it if you realized that if you didn't intend to delete your sent messages.
Go update your WhatsApp now.
Warren
The geeky dictator of KLGG.
…. to be continued
Read the Original Article
Copyright for syndicated content belongs to the linked Source : KLGadgetGuy.com – https://klgadgetguy.com/you-can-now-undo-deleted-messages-on-whatsapp/