A government-backed scheme to supply power-hungry companies with reductions on their energy payments doesn't embrace datacentres, however business watchers declare that is not essentially a nasty factor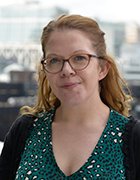 By
Caroline Donnelly,


Senior Editor, UK
Published: 17 Jan 2023 14:00
The datacentre business's omission from the checklist of sectors eligible to obtain government-backed reductions on their energy payments from March 2023 needs to be no cause for alarm, it's claimed.
The UK authorities introduced the second iteration of its energy payments discount scheme for enterprise customers in early January 2023, which is meant to supply eligible companies, charities and public sector organisations with assist overlaying the fee of their energy payments for 12 months till 31 March 2024.
"From 1 April 2023 to 31 March 2024, eligible non-domestic customers who have a contract with a licensed energy supplier will see a unit discount of up to £6.97/MWh automatically applied to their gas bill and a unit discount of up to £19.61/MWh applied to their electricity bill, except for those benefiting from lower energy prices," stated the federal government in a press release.
"A substantially higher level of support will be provided to businesses in sectors identified as being the most energy and trade intensive – predominantly manufacturing industries."
The authorities revealed an inventory of the "energy and trade-intensive industries" eligible to obtain help by the Energy and Trade Intensive Industries (ETII) scheme, as it's recognized.
Computer Weekly understands the publication of this checklist is what has has despatched alarm bells ringing amongst some datacentre operators, as a result of the sector is nowhere to be discovered on it.
In a press release to Computer Weekly, Luisa Cardani, head of the datacentre programme at UK tech commerce physique, TechUK, stated it had been "engaging closely with its datacentre members" and the federal government on the difficulty.
"We continue to engage with government on the issue of the energy crisis and we look forward to facilitate the conversation with our datacentre members where necessary," she stated.
Speaking to Computer Weekly, John Booth, managing director of sustainable IT consultancy Carbon3IT , which advises companies on the best way to scale back the monetary and environmental prices related to their IT property, stated he will get why datacentres operators could be involved at being left off the checklist.
As effectively as his position at Carbon3IT, Booth can be the energy effectivity and requirements committee chair on the non-profit UK commerce affiliation, the Data Centre Alliance, and confirmed the organisation is within the throes of speaking to its members to get their learn on the scenario. This is with a view to getting ready a coverage assertion in co-ordination with TechUK, he confirmed.
"As datacentres are energy intensive, [they] should be on this list, no? After all, datacentres are an integral part of digital infrastructure. Quite simply, without datacentres our digital world would cease to be," he stated.
"The relationship between digital and energy is 100% aligned and the recent spike in energy prices…means that datacentre energy costs have risen five-fold from an average of £53.08/MWh in February 2021 to £299.67/MWh in November 2022 [having] reached a peak of £511.20/MWh in August 2022."
He continued: "This implies that any organisation working a datacentres [will] have seen an enormous rise in working prices, which can finally be utilized to finish customers. For enterprises, this implies the prices will likely be lined by the 'cost of business' and provides the monetary director a headache.
"If they are eligible for the ETII scheme, happy days, while colocation datacentre providers will just pass on the increased costs to their customers."
That stated, there are some nuances to how the datacentre market operates which means many corporations will likely be already shielded from the worst of the energy value rises, continued Booth, in order that they shouldn't be unduly anxious about being excluded from the federal government's checklist.
For occasion, organisations which are on the checklist that run their very own personal, on-site datacentres will get monetary help by the scheme. "The energy costs accrued by datacentres is paid for by their customers directly in their monthly bills, [so] their customers may be able to get assistance via this scheme."
He added: "Datacentres are not on this list for a reason [because] they have always shied away from outright regulation, [and] participating in this type of assistance may come with greater scrutiny and – indeed – the European Union is already planning this," he stated.
Most of the main colocation and hyperscale cloud operators have long-term energy buy agreements (PPAs) in place that repair the worth of the ability they obtain for "five-to-10 year periods", he added, which have protected them from the worst of the energy market's newer volatility.
The scenario is prone to be extra ruinous for smaller datacentre operators, which can not have entry to such agreements, or for bigger corporations whose fixed-price offers are set to run out quickly.
"Smaller operators [without] PPAs will see a staggeringly huge rise in costs [that] they may be able to pass on or they might go bankrupt, in which case other organisations will step in to takeover the contracts of any organisations using their facilities, albeit they will not be on a new contract and they will see the increase in energy prices being applied."
Read extra on Datacentre backup energy and energy distribution
How Bosch is driving Industry 4.0 in India

By: Pratima Harigunani

Has Putin began a server revolution?

By: Cliff Saran

Rising energy prices erode aggressive edge of colocation datacentre operators

By: Caroline Donnelly

How clear knowledge helps Southern Water establish weak clients

By: Cliff Saran
…. to be continued
Read the Original Article
Copyright for syndicated content material belongs to the linked Source : Computer Weekly – https://www.computerweekly.com/news/252529244/Exclusion-of-datacentres-from-government-backed-energy-bill-discount-scheme-no-cause-for-alarm